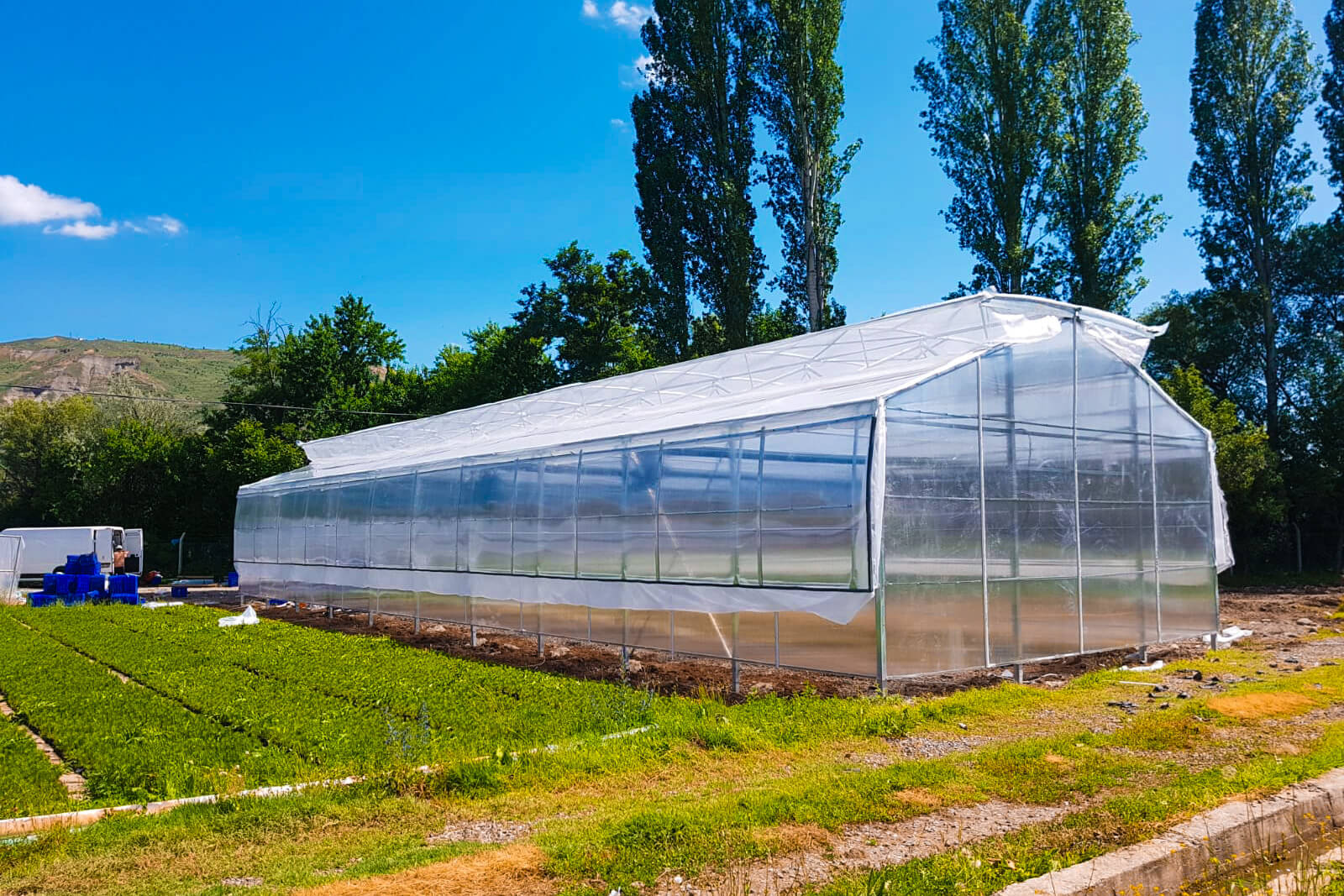 How should greenhouse cultivation be done?
You need to have information about how greenhouse farming should be done in order to obtain crops and generate income by using your agricultural land for four seasons.
Because greenhouse cultivation shows different details compared to normal agriculture and is carried out with a different sensitivity. For example, there are details such as making the right greenhouse setup according to the characteristics of the land you own and growing the right plant in the greenhouse you set up.
How to Choose a Greenhouse Type by Area
Before starting greenhouse activities, you should consider the land you own and make the right greenhouse selection. Basically, the greenhouse provides advantages for growing more ideal plants by creating high humidity, temperature control and healthy irrigation. It creates an advantage in agriculture by creating the ideal light and heat especially for green plants.
Looking at the applications carried out by Bozkurt Sera, it can be seen that applications such as glass greenhouse, plastic greenhouse and polycarbon greenhouse were made as materials. On the other hand, it can be seen that applications such as a gothic greenhouse or tunnel greenhouse are carried out physically. The light transmittance, lifetime, physical structure, contribution of the material used in these applications and many points will affect your choices.
On the other hand, one of the most important details in greenhouse selections is the budget. If you have a high capital depending on your cultivation, you can choose an application such as a glass greenhouse made of high and durable material. However, if you do not have a high capital, low greenhouse selection may be preferred for growing different seasonal plants and seasonal cultivation.
How to Ensure Correct Plant Selection in Greenhouse?
Considering the advantages gained by Bozkurt Sera, if the correct greenhouse application is preferred, the plant selection can be made very accurately and the best yield and healthiest production can be achieved. If you want to choose the right plant for the greenhouse application in this regard, getting professional support from experts will provide the best choices.
In order to make the right plant selection, support can be obtained from the provincial directorates of the Ministry of Food, Agriculture and Livestock as official institutions in each province. By meeting with agricultural engineers, you can make greenhouse productions by choosing the ideal vegetables, fruits, seedlings or perennial plants for the region. For example, in regions such as the Southeast and the Mediterranean, you can get a good production and economically better results by growing vegetables or fruits such as tomatoes and peppers thanks to greenhouse cultivation in winter.